petek, 31. avgust 2018
Veselo na delo
V senci drevesne krošnje
Radovedne živali
ATC: Poletni šport
Lepe želje za prvi šolski dan in tresoče knjižno kazalo
Pravo prijateljstvo
Feeling Sketchy: Temperamentna Ciganka
Čas za sadje
Črno-bela novoletna voščilnica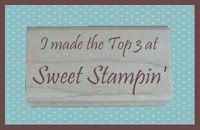 Aktivnost in počitek
Oranžna azaleja
Igranje v zraku
Najprej sem pobrskala za ostanki, ki so nastali pri izrezovanju ograje. Pobarvala sem jih z Izink tuši - razen modrega (ker mi Izinkovi odtenki modre niso všeč, sem uporabila Copic markerje). Ko so se pravokotniki sušili, sem embosirala podlago ter izrezala kvadrat, na katerega sem natisnila voščilo. Ko so se pravokotniki posušili, sem jih s pomočjo ravnila prilepila na svoje mesto.
The laugh is music for the heart. Play it every day!
Voščilnico prijavljam na naslednje izzve:
UPORABLJENI IZDELKI – USED PRODUCTS

Bildmalarna (Mimosa music in the wind); Vladka (Misli)

Anita's Cards and envelopes (A6 white); domača zaloga papirja

VersaFine (Onyx Black); Izink (Mimosa; Tomato; Turquoise); Copi markerji (B29)

Hampton Art - Stamp Perfect;

Big Shot; Nellie Snellen (Squares); Cuttlebug embossing folder (Dominos)
ponedeljek, 27. avgust 2018
Čeprav sem počasi že prejšnji teden začela s pripravami na novo šolsko leto, sem ta teden polno zasedena, da sem zelo aktivna in produktivna mi pomaga tudi vreme, saj mi ohladitev, ki so jo prinesle nevihte prejšnjih dni, prav dobro dene.
Najprej sem izrezala črn pravokotnik: pravokotno šablono sem uporabila dvakrat - prvič, da sem izrezala osnovni lik, in drugič, da sem ta zožala na želeno višino. Kartonček sem malomarno premazala z belo blazinico ter barvo razmazala kar s prsti, tako sem dobila lise, ki ponavadi ostanejo na tabli po brisanju krede. Nato sem izrezala jabolko in črke v barvi mavrice ter jih sestavila v besedo "veselo", kateri sem dodala še besedno zvezo "na delo", ki sem jo natisnila na fotopapir. Jabolko sem malo senčila ter prilepila na podlago.
Voščilnico prijavljam na naslednje izzive:
UPORABLJENI IZDELKI – USED PRODUCTS

/


Anita's Cards and envelopes (A6 white); enobarvni papirji in fotopapir iz domače zaloge

Distress Ink (Barn Door; Aged Mahagony); Taylored Expressions (Sugar cube)

Big Shot; Najlepši par (Pravokotniki s šivi; Sladko sadje); Lawn Fawn (Cole's alpha uppercase); tiskalnik Epson L800; Fuse; Bind it-all;
nedelja, 26. avgust 2018
Malo nenavadne barve za božično-novoletne praznike, a vsake toliko časa izzovem samo sebe in ustvarim nekaj izven okvirov. Najprej sem na poskusni kartonček ustvarila relief, tako sem dobila točno mero, kam postaviti štampiljko. Torej, na nov kartonček sem odtisnila vijoličen čipkast okvir, nato sem kartonček embosirala s srajčko.
Glede embosiranja: poskusila sem nekaj novega ... ponavadi so reliefi preveč grobi in če papir ni dovolj kvaliteten, se lomi. Tokrat sem sendvič v Big Shot napravi naredila malo drugače: pustila sem debelo podlago (Plus Platform), na katero sem položila podlago za rezanje (Cutting Plate), gumo za embosiranje z rezalnimi šablonami,
razprto
embosirno srajčko in še eno podlago za rezanje (Cutting plate). Rezultat je perfekten! Sem navdušena ... mislim, da bom te srajčke uporabljala samo še tako.
Sledilo je krašenje: na osrednji ovalni kartonček (izrezala sem dva - belega in vijoličnega ter ju z minimalnim razmikom zalepila prvega na drugega) sem natisnila voščilo, v spodnji levi vogal pa vejico iz pergamentnega papirja in dve vijolični snežinki, ki sem ju tudi toplotno embosirala z iridescentnim reliefnim prahom. Čisto na koncu sem dodala še šest kristalčkov: na sredino obeh snežink ter na zgornji in spodnji rob okrašenega okvirja.
Voščilnico prijavljam na naslednje izzive:
UPORABLJENI IZDELKI – USED PRODUCTS

Ustvarjalni dotik (Srečno 2018); Kaisercraft (These Days)

Anita's Cards and envelopes (A6 white); papirji iz zaloge; pergament

VersaFine (Imperial Purple); Distress Ink (Dusty Concord);

Papermania heat tool;

Hampton Art - Stamp Perfect;

Big Shot;

Cuttlebug embossing folder (Flourished frame); Memory Box (Silverdale snowflake);

Najlepši par

(Pravokotniki s šivi);